The most effective and economical way to distribute information and market products worldwide.

Craig Johnston Communications, LLC designs and executes Internet sites which carry a wealth of information in an easy to navigate format.
Clemons
Benefits
Company
Clemons Benefits Company is targeting newly formed high tech firms as customers for employee benefit packages. They brought a partially developed web site to CJC for the development of an online request for proposal system. New development on the site will allow it to offer individual health and dental benefits, filling a marketplace abandoned by one of the largest providers.
CJC is in the process of building AEQUUS Corporation's Internet site. AEQUUS lobbies for a number of businesses and associations. They want to use the web site to keep clients up-to-date on legislative events and make it easy for them to communicate electronically with key legislators.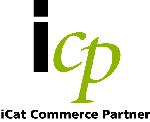 In the exploding E-COMMERCE area, CJC's iCat Partnership brings the most flexible, effective and user friendly solution to businesses ready to sell online.
Combine the power of a video presentation with the random access abilities of the computer to allow your customer to customize the presentation while viewing it.

Craig Johnston Communications, LLC has brought years of writing and producing in the television and video market to CD-ROMs.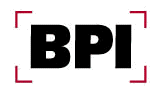 Biometric Partners, Inc. (BPI) has brought a revolutionary products to the fingerprint and palmprint imaging field for access and forensic use. After extensive work with BPI's website, CJC has begun work on a marketing CD-ROM for the company.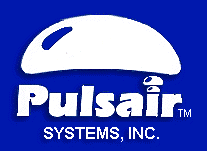 CJC has finished the second episode of a large CD-ROM project for Pulsair Industrial Mixing Systems. Pulsair's mixing systems are revolutionary to the industry. Company officials claim the CD-ROM has greatly aided their trade show and one-on-one presentations.
Craig Johnston Communications, LLC uses Macromedia Authorware and Director software for production of CD-ROM Multimedia presentations. It allows use of animation and the incorporation of full motion video.
Still the highest quality medium for presentations demanding realistic motion.

From Commercials to Instructional videos to Dramas to Sports programming, Craig Johnston Communications, LLC has the background, experience and expertise to deliver your project.

A recent and ongoing consulting assignment for Internews involves teaching Commercial Production in the emerging nations of the former Soviet Union.

Craig Johnston also writes a long running column in the trade journal TV Technology Magazine. He also writes about Internet streaming and other topics for Radio World Magazine.